The way we work is changing


The latest wave of digital technology being introduced to the workplace is often described as the Fourth Industrial Revolution; it will have a profound and lasting impact on the way businesses operate, and the way they communicate. This era of Digital Transformation encompasses a wide range of related trends: artificial intelligence, the Internet of Things, robotics, 3D printing and more. Visit any Digital Transformation conference or exhibition and you'll see a vision of a digital future incorporating all of these technologies.
But look closer, and you'll see that almost all of these visions assume the existence of a digital workplace that connects employees, business partners, customers and suppliers. Yet this is something that few organizations have in place, or even have a coherent plan for delivering.
Yes, there have been innovations in business communication and collaboration, largely driven by the ubiquitous adoption of mobile technology. Mobile is no longer the future – it's the reality right now, and millions of workers are freed from the constraints of the physical office. Images of information workers staying connected in coffee shops, on public transport or even on the beach are now so widespread they've become clichéd.
But this conceals an uncomfortable truth for many organizations – their business communication is in a worse state now than it was 10 years ago.
Communication Fragmentation
The introduction of new mobile communication apps has often been chaotic and fragmented. Employees have introduced a huge range of inappropriate consumer-focused apps to the workplace without any thought for the information security and knowledge retention issues they cause. Enterprise chat? As the saying goes, there's an app for that. Task management? There's an app for that too… but it's a different app, and it's incompatible with the other app, and with the equivalent app the team across the corridor have picked. "Shadow IT" has become the norm, and corporate data governance teams risk losing control… if they've not done so already.
What's worse is that these new apps are often not solving the problems of the old email-centric way we worked. They simply scatter the old problems across new apps. Even the more successful implementations of new tools are often just transitional, moving old ways of working to new technology – employees still waste time trying find the information they need, searching through a deluge of messages and notifications they don't care about. Digital Transformation? Not really – more like "same problems, different app"


True Digital Transformation
It doesn't have to be like this. True Digital Transformation requires transformational thinking, and transformation of how we collaborate inside and outside the organization, how we interact with co-workers, with business partners, with customers. But for most organizations, it is unrealistic to architect a digital workplace around a single technology solution. The "bring your own app" genie has been let out of the bottle, and is unlikely to ever be entirely recaptured. Indeed, even if "shadow IT" could be eradicated, it is questionable whether it should be, as innovation often emerges from unexpected sources. The days of a tightly controlled, homogenous corporate IT infrastructure are over.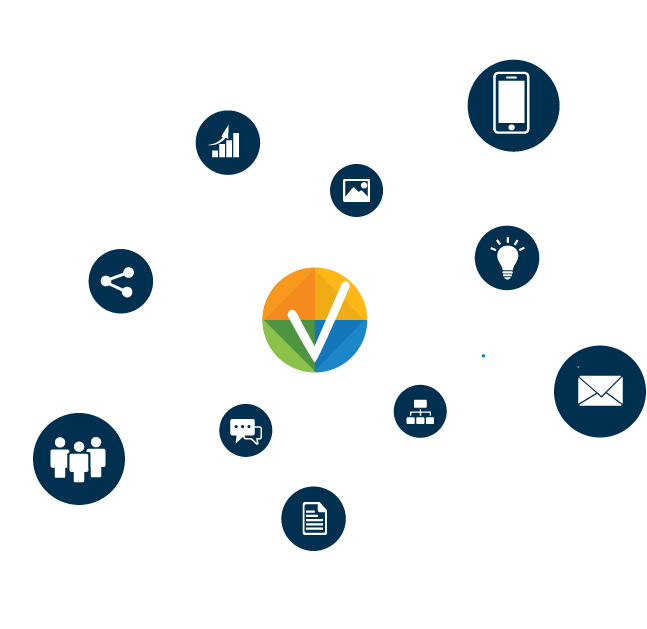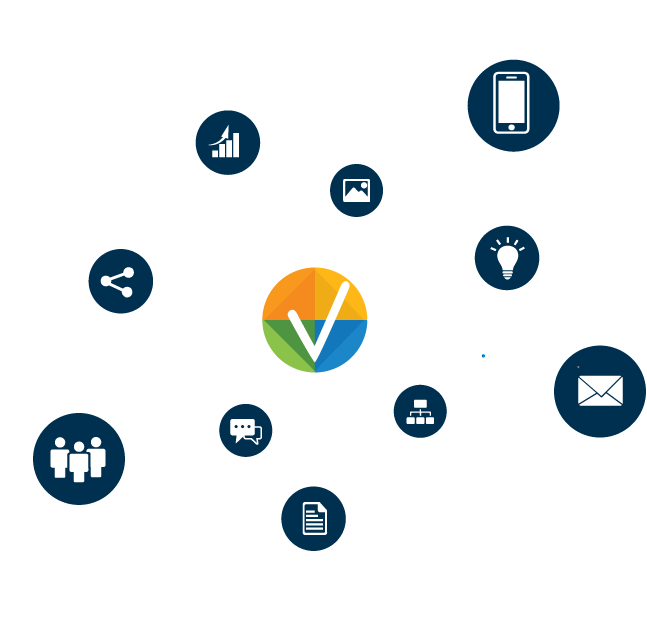 Enterprise Digital Transformation Hub
The foundation for the digital workplace of the future is a more permissive IT landscape that embraces the strengths of innovative new apps and allows them to coalesce around a central communication backbone. We call this an Enterprise Digital Transformation Hub.
The hub enables communication and collaboration; it retains and organizes knowledge; it orchestrates structured and semi-structured business processes; it connects the various other IT systems, new and old, that populate the modern digital workplace.
The Enterprise Digital Transformation Hub is the center of your organization's digital transformation initiatives, bringing together people, knowledge, processes and systems. It is the springboard for the workplace of the future, and the myriad digital transformation initiatives you are planning for the years ahead.
Jargon Buster
Confused by the hype, jargon and marketing slogans associated with Digital Transformation? Let us guide you through the key concepts. Click on the word cloud to learn more.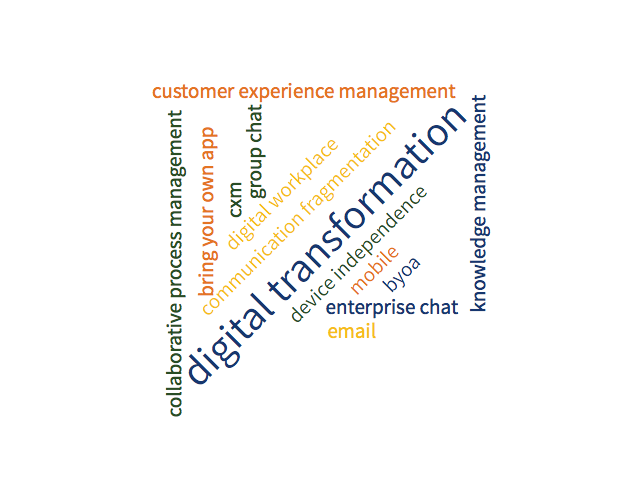 ---
Learn more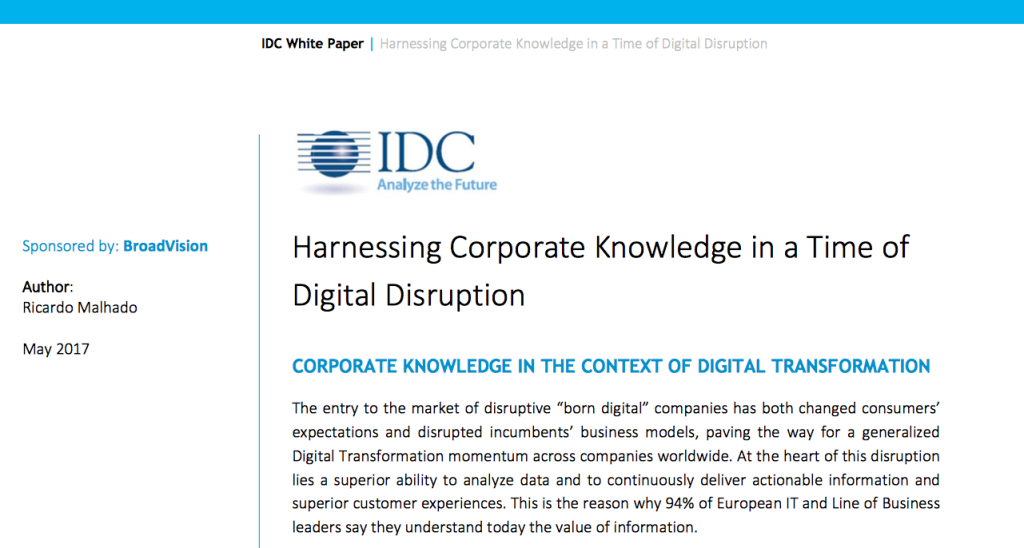 Harnessing Corporate Knowledge In A Time of Digital Disruption
White Paper
The entry to the market of disruptive "born digital" companies has both changed consumers' expectations and disrupted incumbents' business models, paving the way for a generalized Digital Tran...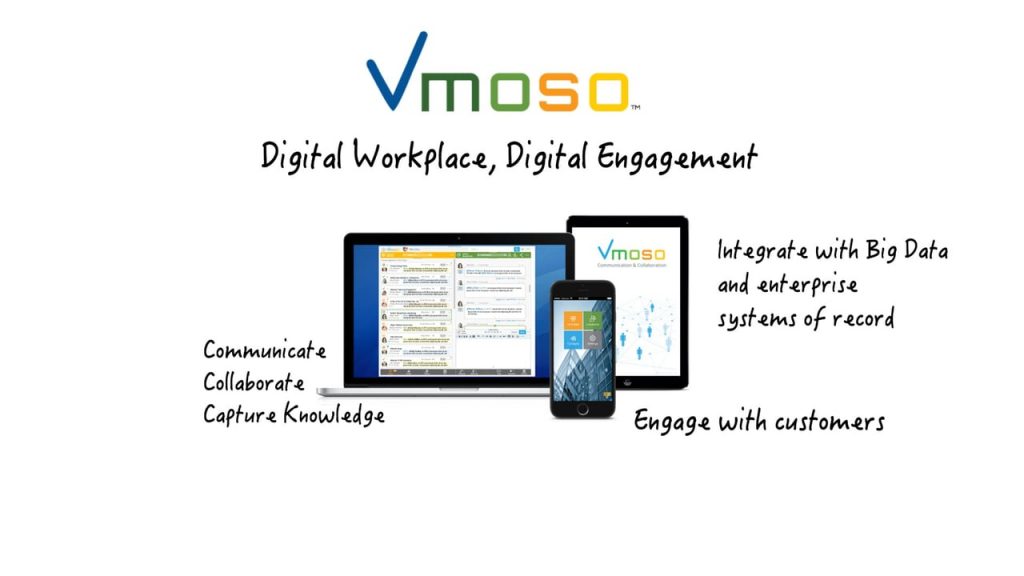 Video
Digital Transformation is the buzzword of the moment. But what does it mean in practical terms?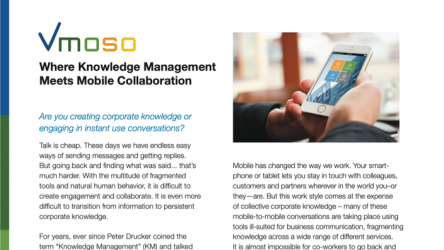 Vmoso - Where Knowledge Management Meets Mobile Collaboration
White Paper
As work becomes increasing more collaborative, employees everywhere must tap into corporate knowledge at any time.
No resources to show