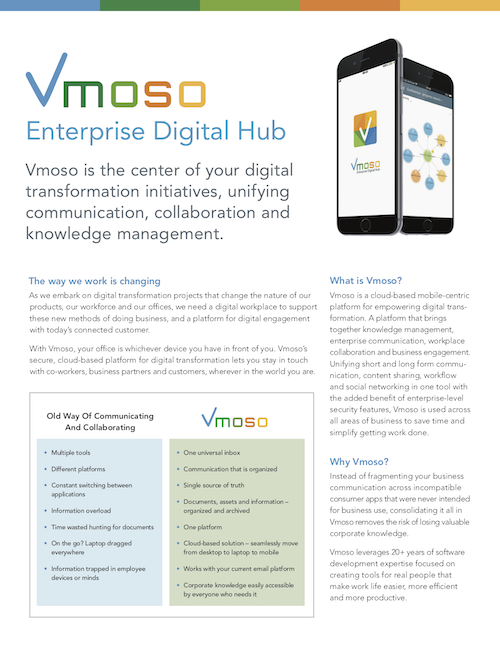 Vmoso is a cloud-based mobile-centric platform for empowering digital transformation. A platform that brings together knowledge management, enterprise communication, workplace collaboration and business engagement. Unifying short and long form communication, content sharing, workflow and social networking in one tool with the added benefit of enterprise-level security features, Vmoso is used across all areas of business to save time and simplify getting work done.
Instead of fragmenting your business communication across incompatible consumer apps that were never intended for business use, consolidating it all in Vmoso removes the risk of losing valuable corporate knowledge.
Vmoso leverages 20+ years of software development expertise focused on creating tools for real people that make work life easier, more efficient and more productive.