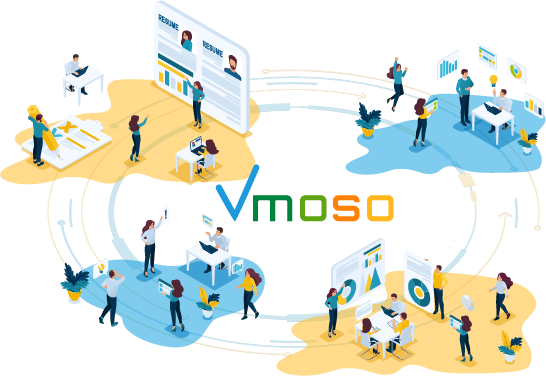 The Open Group Japan is located at a relatively small partner office in Tokyo to act as a representative member of the Open Group*, working with member organizations in Japan. As well as disseminating and establishing open standards in Japan, often in fields that require rapid change, Open Group Japan also has the role of promoting the global dissemination of standards that originate in Japan.
There are regular conferences, web meetings and other get-togethers, but The Open Group Japan wanted a private collaboration service to share result of meetings, action plans and tasks for member companies.
The main requirements were:
Permissions management. With many different parties and interests involved, access management can be complicated to ensure security and privacy while at the same time allowing information to be shared with those that require it. It is important that there is the granularity in permissions management to deal with this.
Knowledge management. As an organisation that is very much about building, organising and disseminating knowledge, it was very important that the information created and shared in today's conversations were available, discoverable and useful to others later. This would have been done via email, but email is poorly suited for retaining and organising knowledge, and often creates great confusion through duplication of content.
File Management. With their participation in many committees, member companies need to be assured of their control of the privacy and ownership of their data, so content owner's access controls (such as no download, preview only) are very important in the management of files. Furthermore, file sizes are frequently larger than email attachment allows.
Convenience with privacy. A public app such as What's App would not be appropriate, since digital conversation between users could be sensitive, and it was vital that The Open Group Japan knew that they retained complete control and ownership of their content.
No IT "footprint". As a relatively small office, Open Group Japan required a system that made little or no demand on administration and IT resources.
For this they chose the Vmoso enterprise engagement hub, for these reasons:
Permission-based sharing allows each user to retain control over the content they bring to the discussion, and ensures data privacy is protected.
It provides a single record of knowledge, so that new users can easily and quickly get up to speed on each topic. Users with particular expertise are also easily identifiable.
It provides the necessary range of access permissions based on the viewer's role and responsibility. And they can access them from mobile phone by using native apps.
It provides a convenient and efficient means for discussions and activities to be progressed between meetings, but also ensures that Open Group Japan retain ownership of their data and content.
As a Cloud-based solution, there is no IT burden, and it provides a neutral venue not dependent on one-member organization.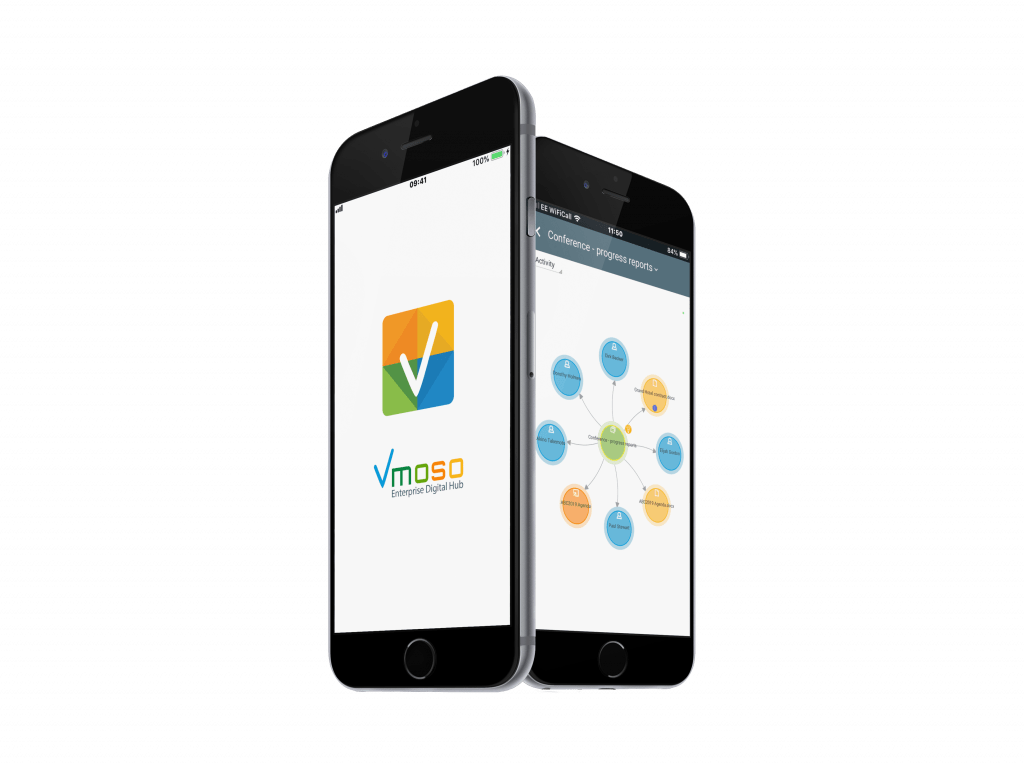 * The Open Group is the non-profit organization founded in 1996 with the merger of X / OPEN and OSF. It comprises more than 675 corporate members that include user organisations from financial, manufacturing, distribution, telecoms and services sectors, as well as IT hardware manufacturers and software suppliers, and from the public sector, governments, research institutions and universities. The goal is to promote global standards to establish "next-generation IT standards" to improve interoperability and quality of service (QoS). The Open Group is organised into a number of forums and working groups for specific topics, such as healthcare, process automation, security and other areas of interest.